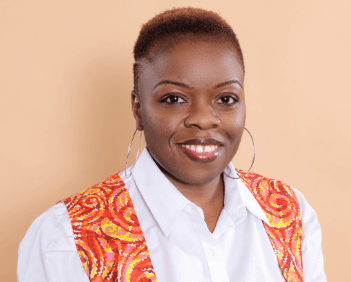 My name is Ngozi, born in Madison, WI but raised in Nigeria, West Africa where I met my ever loving and supportive husband of 16 years.
Show the right Seeds: A Parent's perspective
Together, we have three beautiful children-Chimuanya (13), Chiemela (12), Chimoge (10). I know what you are thinking……all Chi's. By the way, "Chi" in Nigeria means "God". We live in Maryland.
I attended Universities both in Nigeria and here in the United States where I majored in Respiratory therapy. Yes, you guessed right! I am a Respiratory therapist by profession and an Adjunct Professor at the University of the District of Columbia. In addition to these, I volunteer at the catholic charities of the Archdiocese of Washington, DC where I and the kids participate in the cup of Joe breakfast packaging for the homeless shelters. I also participate in the re-entry mentorship program. When I am not doing all that, I like to spend time with my family, cook our Nigerian delicacies (I can share some recipes if you want), and for some reason I enjoy being the handy man (woman) in the house.
I grew up in a very strong Christian home where I and my siblings were in pretty much all church groups. It seemed like a lot then, but I have grown to really appreciate that a lot. It has molded me into the woman I am today- a woman after God's own heart trying to raise children after God's own heart. My goal everyday is to do my very best to sow the right seeds in our children and create that nurturing environment to grow their faith.
Growing up in one society (Nigeria) and raising my children in another (United States) has led me on a quest for balance – not being too controlling and not granting too much freedom—while establishing a solid foundation in God, I found that the answer lies in prayer, asking God for wisdom. Our motto at home is from Psalm 37, "I will trust in the Lord and do good, I will live in the land and be safe, I will seek my happiness in the Lord". The way things are going, we definitely need more prayers and more light in this secular world.
Out of my quest for balance, I started this blog to connect with other parents of like minds to share and learn from each other. Please, fill free to introduce yourself and share any comments.
You will also find my very first book here, "Sow the right seeds: A Parent's perspective", and I pray it blesses and encourages everyone who reads it. Thanks for visiting. I pray you will find something valuable here to help with your Christian parenting journey.
May the blessings of the Lord be with you and your family as we all strive to create more light in this dark age.

Ngozi