"Your kingdom come, your will be done, on earth as it is in heaven" – Matthew 6:10
Many people know the Lord's prayer, and it seems almost as if we recite it without thinking or meditating on what it means. I am guilty of that. Just imagine everyone doing the will of God on earth as it is done in heaven. The earth will be a better place to be, right? However, we all have a role to play in that.
What role, you ask?
To be submissive to God and live in union with him.
What is God's will? God says in Jeremiah 29:11, "For I know the plans I have for you, plans to prosper you and not to harm you, plans to give you hope and a future." So, isn't it better to navigate life with the one who knows us and has great plans for us?
God knows each of us by name. No one is a mistake. He has great plans for us, but sometimes we get so carried away with the ambitions that we tend to forget to make God the priority and let him direct our path.
Although I have these visions, I am aware that the way I envision it happening might not be the way God has designed. So, I know that there is a big possibility that I will hear lots of "No's" along the way, but that is to redirect me to God's path. Sometimes the "No's" are for us to pause, pray, and redirect. Occasionally, some "No's" might need to be broken with prayers. That is why we need to remain strong in our prayers. However, be rest assured that God's will and timing are always perfect.
My mum's life taught me a lot of things. With all the health scares that she has been through, she would always say to God, "if this is my cross to carry, give me the grace to carry it faithfully" (more about her in my book https://www.amazon.com/Sow-right-Seeds-perspective-experiences/dp/1662805519/ref=sr_1_1?crid=3H8GXYF8D3RX5&keywords=ngozi+nkiruka+ibe&qid=1647767545&sprefix=ngozi+nkiruka+ibe%2Caps%2C45&sr=8-1). She dedicated her life in service to the Lord and knew ahead of time that the enemy would not be happy. Yet, she never backed down. Instead, she strengthened herself with prayers.
I never quite understood that until recently. As a result, my prayer pattern has changed in recent times. I always pray for God's will to be done in my life, not mine, and even though I might want a certain thing, for example, a specific job, I pray if it is not God's will, I do not want it. What I have noticed is that my faith increases as that fear diminishes.
Remember that whenever it seems like we are finally going on the right path, guess who shows up? The enemy (devil). The one who does not want us to succeed or get to that destination God has planned for us. He comes to steal, kill and destroy (John 10:10). He comes disguised in different situations.
Have you ever watched some of these action movies (I like watching them) where the main actor is always on a mission to achieve something, maybe to rescue someone but obstacles from everywhere constantly get in the way, non-stop? Also, I observed that those main actors are either built and ready for the task (like the hulk), or learned new skills to defend themselves. Of course, they might get hurt, bruised, and beaten up, but they keep fighting until they get rid of all the obstacles and get to their end goal.
Our lives are just like the movie with each of us as the main actor. The difference is that it is primarily a spiritual battle. Read Ephesians 6:10-18 for the kind of battle we are fighting. In life, we all have different challenges that we face. It could be sickness, hardship, poverty, loneliness, fear, you name it, but these are all the enemy's plans to distract and derail us from reaching our destination. We need to find strength in God through prayers and His words and keep fighting. Paul said in Ephesians, "be strong in the Lord and in his mighty power." But whatever you do, please do not give up!
Let God's name be glorified through that pain and suffering. Even Jesus, in Matthew 26:39, cried out to God in the garden of Gethsemane and said, "My Father if it is possible, may this cup be taken from me. Yet not as I will, but as you will". Jesus was talking about the cup of suffering which was ahead of him. But he knew he had to go through that to save us and bring salvation to mankind. So, he understands what we are going through. Just know that God is with you. He will never leave nor forsake us!
Do not underestimate the power you have, yes YOU, in the name of JESUS. Get up, unlock that power and authority by submitting to God, and command the devil to get out with your faith as small as a mustard seed. Put the devil to shame. The bible says in James 4:7, "resist the devil, and he will flee."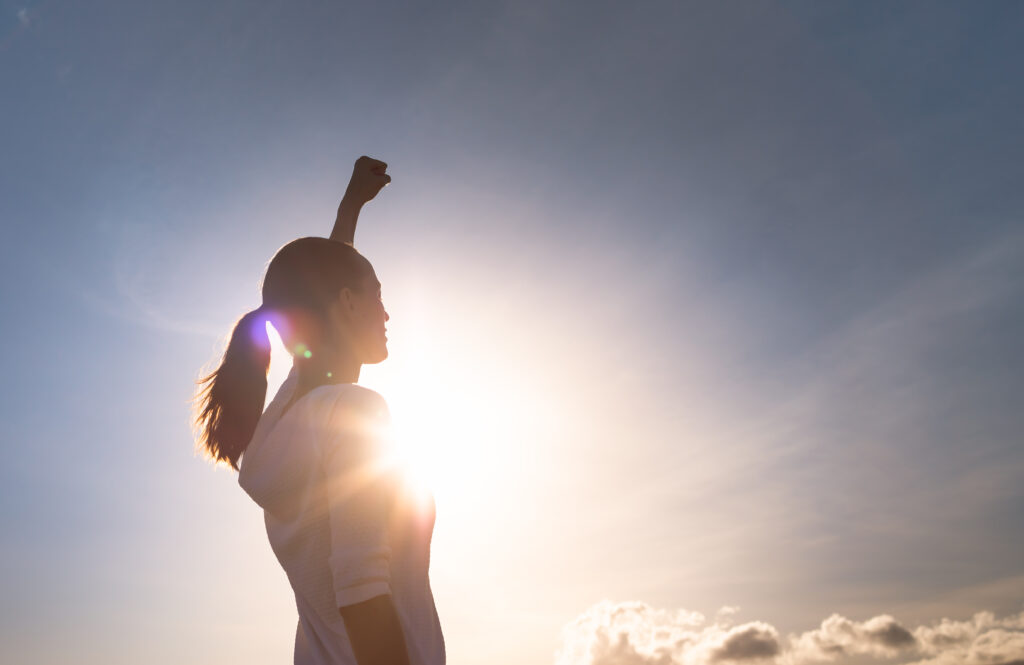 God is so merciful and wants the best for us. He does not want any of us to get lost in this journey. At the same time, God does not force us. Instead, he wants us to come to him willingly.
For example, as parents, grandparents, aunts, uncles, we want the best for our children, and because we are older and have seen a lot more than they have, we advise, talk, and pray for them, hoping that they take our advice. Forcing them will even push them away more. Sometimes, they do not go the way we proposed because they want to do what they want and explore life. What do we do then? Pray that they make the right choices. But, when they eventually come back, they will appreciate every piece of advice we give them.
In the same way, God does not force us, but he wants us to willingly come to His throne of grace that we may obtain mercy and find grace to help in time of need (Hebrews 4:16). That's when we would appreciate Him more.
I do not know who is reading this now, neither do I know what you are going through, but I know we all need God's grace to carry us through it. God knows our situations, and He wants to guide us, but we have to do our part and submit to God and seek him first before anything else. So let us do that now that we can because tomorrow is not promised.
Also, let us teach our children the importance of having a vision, working towards it, and also expect to hear a few "no's" along the way. Finally, let us teach them the importance of putting God first before anything else. Knowing this ahead of time will better prepare them to handle anything that comes their way and not get so frustrated and anxious.
Finally, I want to encourage you NEVER to GIVE UP!
In this life's journey, I pray that God Almighty will meet you at the point of your needs and give you the grace to carry on. I pray that the will of God be done in your life because He knows best and has great plans for you. May God strengthen and empower you. And may the peace of God, which transcends all understanding, guard your hearts and your minds in Christ Jesus (Philippians 4:7). Amen.
God bless you and your families as we continue on this life's journey.
I love you, but God loves you even more than you can ever think or imagine.
Ngozi